​MKU takes lead in Kenya's cultural heritage promotion
Mount Kenya University (MKU) is set to host a workshop for producers, protectors and promoters of the country's cultural heritage from September 3 -6.
The training is in partnership with the University of the West of Scotland (UWS), and is supported by the British Council. Dr Bibianne Waiganjo-Aidi, MKU deputy vice-chancellor in charge of academic and research affairs, says promoting Kenya's cultural heritage is one of the areas of collaboration between the two institutions. Dr Waiganjo-Aidi visited UWS mid this year.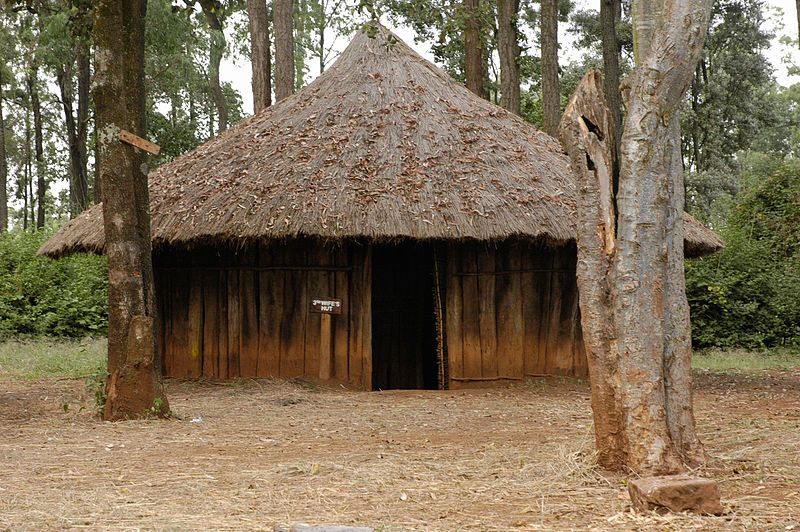 Kikuyu cultural homestend
Cultural Heritage for Inclusive Growth (CH4IG), being implemented by the two universities, is a two-year pilot programme by the British Council which explores the use of cultural heritage for inclusive growth. It focuses on valuing, protecting, learning and sharing cultural heritage.
Dr Waiganjo-Aidi says she held discussions with top administrators of the Scottish university on the possibility of collaborating in various areas. The two universities have already signed a Memorandum of Understanding (MoU). The British Council-sponsored joint research project between MKU and UWS intends to offer training on copyright law to stem exploitation of cultural intellectual property in Kenya.
The two universities are exploring the possibility of offering a course on Digital Marketing through the Open, Distance and Electronic Learning (ODEL) mode of study. This will empower Kenyans with skills to exploit the global market for cultural products. UWS deputy vice-chancellor Prof Steve Olivier said staff and student exchanges between the two institutions can be arranged.
The universities are currently exploring the opportunity of running joint short professional development courses from the UWS Centre for Professional Development (CPD) in collaboration with the Centre for African Research on Enterprise and Economic Development (CAREED). The courses will be on leadership and governance and infrastructure development. MKU and UWS are also considering undertaking joint postgraduate student supervision, especially those pursuing doctoral degree studies. Prof Olivier urged MKU to take advantage of the EU Erasmus+ mobility programme which, he said, is unlikely to be affected by Brexit in the short-term.
Dr Waiganjo-Aidi, together with MKU Foundation & Endowments director, Dr. Peter Kirira, visited UWS in May. The visit, hosted by MKU Chancellor Prof John Struthers, involved touring the university and holding discussions with senior members of staff.