Africa must emulate China to defeat corona
The global outbreak of the novel coronavirus (Covid-19) emanating from China has sent the world into a state of distress. Continents are fighting a pandemic that is threatening global markets and trade, challenging countries' emergency healthcare preparedness, disrupting lives, and testing the resolve of leadership in times of crisis.
Cases of Covid-19 are increasing across the continent daily, just like in the rest of the world, sparking widespread fear about Africa's preparedness. Until recently, Africa watched as China, Europe and America were plunged into a panic over the rapidly spreading disease. But it seems that the low numbers of reported cases in Africa may have fuelled complacency. That time is over! The Director General of the World Health Organisation, Tedros Adhanom Ghebreyesus, a former Ethiopia Health minister, has urged Africa to wake up to the Covid-19 threat. In Africa, pandemics are not new. The continent with 54 countries has faced dangerous infectious diseases, like tuberculosis, malaria and HIV, regarded as the deadliest among the notorious infectious diseases like Chikungunya, Ebola, plague and infl uenza.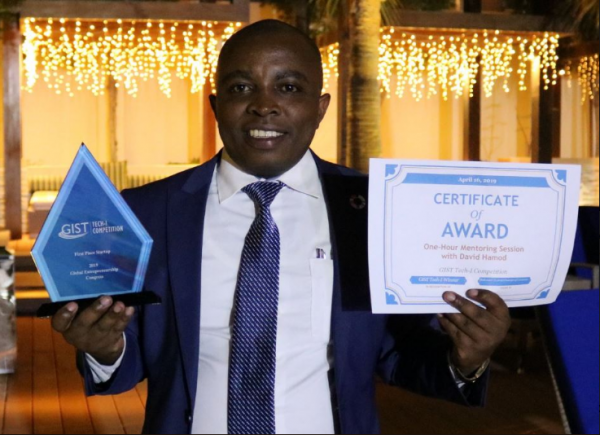 Fragile and strained Between 2014 and 2016, Ebola ravaged West African nations and killed about 11,315 people. At such a time, it is important to ask, has Africa learnt from these lessons? Will our weak, fragile and strained healthcare systems cope with the fast-spreading coronavirus? What preventive measures will African countries deploy? Among measures put in place by most governments to limit the spread of Covid-19 are lockdowns, curfews, social distancing, quarantines, travel bans, and personal and public hygiene. Whether these measures will be able to fl atten the curve after Covid-19 spreads widely locally is a harder question to answer. The window of opportunity to prevent a humanitarian catastrophe is still ajar, but ruthless prioritisation is inevitable.
Apart from promoting social distancing, countries in Asia, with China at the forefront, that have successfully contained the pandemic have used large-scale testing to isolate carriers, trace contacts, and break chains of transmission. Africa must follow that example. Pandemics are borderless. We will require decisive leadership to beat Covid-19. Rather than leave the response to health ministries, African heads of government should establish highlevel committees or task forces to streamline decision-making and resource mobilisation, including by facilitating co-ordination among government bodies.
"If we treat Covid-19 normally, then it will treat us abnormally,"
the Kenya Cabinet Secretary for Health has pointed out. African governments must be fi rm even if it means using reasonable force like is happening elsewhere. For example, in Jordan, police in armoured vehicles were deployed to arrest about 400 people from the streets and force them to self-quarantine at their homes after they defi ed a curfew imposed to control the pandemic. In the country, ignorance of the government directive on Covid-19 is punishable by a one-year jail term Unfortunately, in the past few weeks, some Kenyans have failed to heed government warnings and have been out in the streets and markets. Ignorance can be very costly.
The poor should be at the forefront in preventing the spread. History reminds us that during the bubonic plague, the aristocracy left London for the countryside; the poor of London could not isolate themselves, and so they died. Of utmost importance, we must ensure that our health workers have enough supplies of drugs and protective gear so that we shield them from danger in the course of duty. We should not lose medics' lives, as happened in Italy, for failing to provide them with the necessary gear. We must use the window of opportunity that Africa's low case number currently provides to take serious preventive measures early enough. Complacency kills during outbreaks – and, after Ebola, African governments know this all too well. Meanwhile, we must do all that the government has advised us to do so as to keep safe.
If managed well, the Covid-19 response will result in stronger healthcare systems that are far better equipped to keep populations healthy in normal times – and to respond to inevitable future crisis.
Mr Njoroge is the head of Innovation, Intellectual Property and Community Engagement at Mount Kenya University