MKU convention centre to host 19th Graduation
Long wait is finally over, convention centre is ready to host our 19th Graduation that will be held on 6th August, 2021. The graduation ceremony will be presided over by the University Chancellor, Prof. John Struthers.
Are you in search of a meeting, workshop, seminar or conference venue?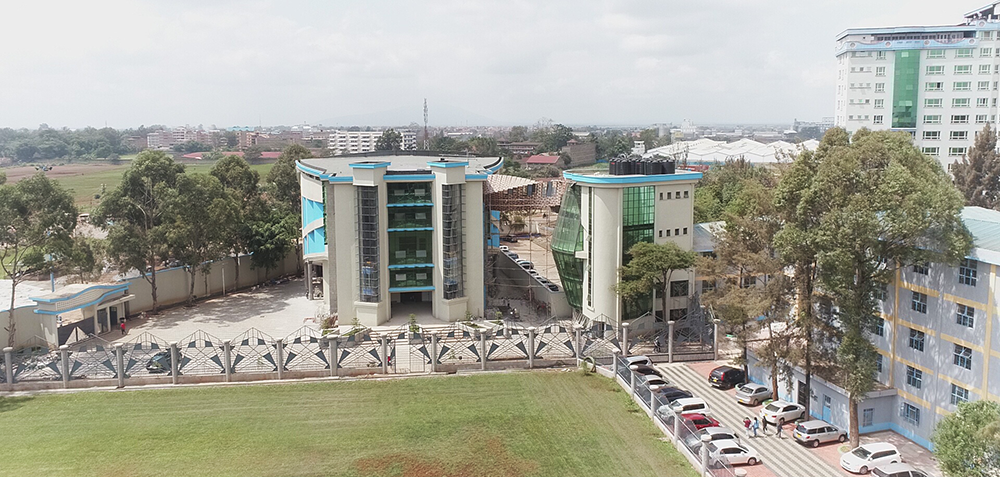 Search no further and welcome to Mount Kenya University Convention Centre. The Multi- million convention centre is located at Mount Kenya University, main campus in Thika, Kiambu County, Kenya and has a capacity to host 2,000 in the three deck levels at any given time.
The Convention Centre design concept is a timeless shell where ideas and innovations are enveloped. The structure also rises gradually from a focal point of knowledge and graduates dynamically towards new inventions. The science behind the structure has taken into consideration high level of acoustics and design of detailed sight lines to ensure an all-inclusive audience participation. Whereas there's use of local materials, there is also incorporation of modern materials to ensure the audience enjoy best ambience.
Convention Centre is best for
The convention centre holding internal and external fora which attract many participants for activities such as:
1. Conferences
2. Public lectures
3. Seminars
4. Workshops
5. Public Participation
6. National Meetings and fora
7. Staging of plays, films, music and drama presentations
Convention Centre Amenities
The Convention centre has facilities that will support smooth running of the event such as:
1. Fitted Lifts to ease movement
2. Sound Proofed for 100% excellent echo free communication
3. Epoxy Floor to minimize noise and accidents in the venue
4. Highly raised stage with a 360 view from all sitting angles
5. Dedicated Sound Control rooms
6. Multiple Washroom facilities
7. Top roof natural lighting
8. Ample Parking and dedicated gates
9. Green field for team building events
10. Guests holding rooms
11. Fully fledged catering facilities.
Make a Booking
Our rates are friendly and we are here to serve you. To book or reserve the facility call: 0709 153 168 or email dvcapia@mku.ac.ke