Nakuru Campus participates in a tree planting exercise
Mount Kenya University- Nakuru Campus participated in a Tree planting exercise that was held on 5th April, 2018 at Mogoon Primary school, Kaptembwa in Nakuru west sub-county.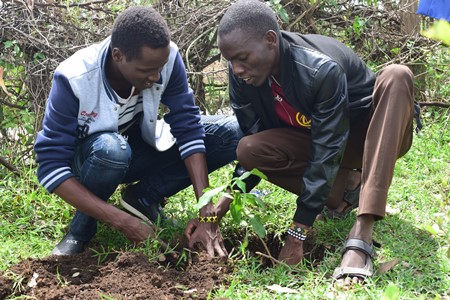 The event was also graced by representatives from the National government, County Government, Forestry, Parents, Community,students and staff from Mount Kenya University. We managed to plant approximately 600 trees out of which 100 trees were donated by the Campus.​