University to set up ultra-modern medical facility
Mount Kenya University (MKU) has announced plans to build multi-million shilling hostels and a medical block with assorted facilities in Thika.
Prof Simon Gicharu, the university's founder and chairman, says the planned infrastructure will boost MKU's drive to enhance access to higher education in East Africa.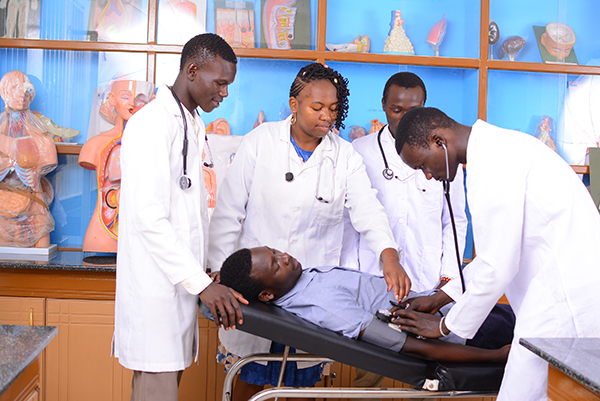 He explains that the medical block the university plans to build at its main campus in Thika adds to the academic infrastructure available to MKU's medical students.
The block will have a hostel for medical students, lecture halls, laboratories, and an anatomy lab. Currently, MKU medical students undergo practical training at the Thika Level 5 Hospital's General Kago Funeral Home and Anatomy Lab.
Though a public-private partnership, MKU built this facility as a community outreach initiative at a cost of Ksh300 million. The hospital runs the facility and collects fees from users.
On the planned new hostels, the MKU chairman explains that these will be located within Thika town, close to the university, for students' convenience.
On another note, Prof Gicharu urges the people of East Africa to plant more trees so as to check the progress of climate change. MKU plants trees at its Botanical Garden in Thika, the Aberdares range and Mount Kenya forest.