BRSU Cultural Exchange Programme
In February, 2018, MKU received 8 students from Bonn Rhein Sieg University in Germany for a three week long Cultural Exchange Programme. The purpose of these programme was to expose this students to the Kenyan culture while at the same time having them attend classes in their various disciplines.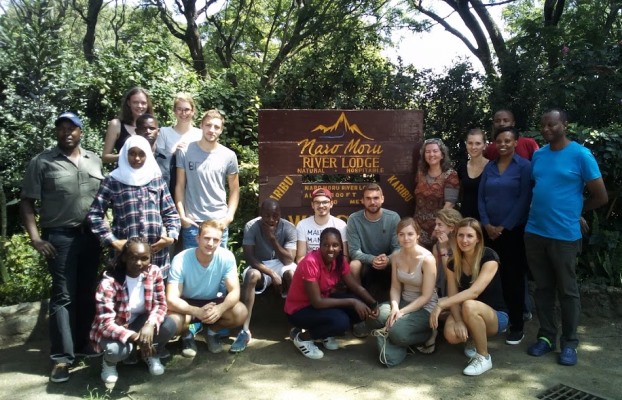 The students would earn credits in their University for participating in the programme. While here, the students integrated well with their counterparts from MKU making many friends in the process. They also got the opportunity to compare learning in Germany with that in Kenya.
Trips to our national such as Aberdare and Masai Mara were also organized to give them them a wildlife experience. They also got a taste of the rich cultural diversity of Kenya at the Bomas of Kenya. The Library, the swimming pool and all other university facilities were available for the students during their stay. Our students on the other hand had the benefit of interacting with students from an entirely different background, attending classes together and sharing experiences.
The University is aggressively seeking after such collaborations in order to give our students a more holistic experience during their stay in the University. In the future, the University will organize for many more such programmes with Universities from all over the world.