MKU WINS AN INTERNATIONAL PARTNERSHIP GRANT ON "AFRICAN HIGHER EDUCATION LEADERSHIP IN ADVANCING INCLUSIVE INNOVATION FOR DEVELOPMENT (AHEAD) 2017-2020"
The Erasmus+ programme of the European Union invited institutions in 2017 to bid for a grant to support growth of innovations in institutions of higher learning through knowledge sharing. Mount Kenya University took part in the grant through a consortium of 12 Higher Education Institutions (HEIs) institutions; 4 HEIs from Europe (Romania, Poland, UK, Italy), 1 SME from Bulgaria, 5 HEIs from Kenya (MKU, KU, Kibabii, Kisii & Catholic University), 2 HEIs from Tanzania (Dar Es Salaam institute of Technology & The State University of Zanzibar) and 3 HEIs from Uganda (Makerere University, Kyambogo University & Lira University (a former constituent university of Gulu University). The consortium has since been awarded the grant. Mount Kenya University has been allocated a grant of 43,959 Euros (approx. Ksh 5.5 million) to carry our project activities.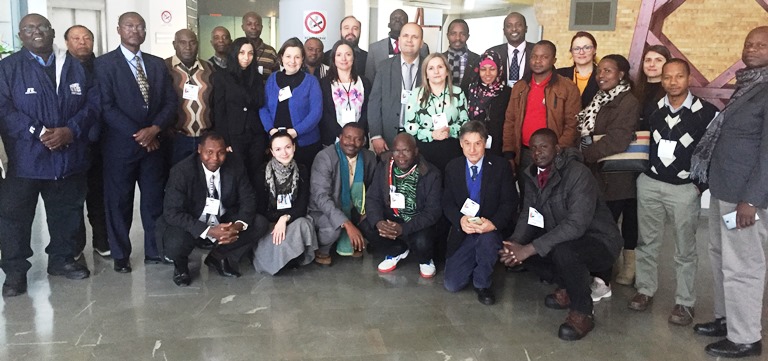 The activities of the project will be implemented by the following members of staff;
Peter G. Kirira, AHEAD MKU Project Manager
Peter Wanderi
Francis W. Muregi
Ruth Thinguri
Mary Muriuki
The project activities are expected to commence in February, 2018 with the introductory meeting attended by representatives of the partnering universities held at the University of Molise in Italy at the end of February this year (2017). Prof. Peter Wanderi, Principal Corporate Services and Dr. Peter Kirira, Director, MKU Foundation attended the AHEAD first meeting at University of Molise, which was fully funded from the AHEAD grant.