Varsity hosts BRSU students on Exchange Program
MKU is honoured to host students from German University (Bonn Rhein Sieg University of Applied Sciences) who  yesterday (27th Feb. 2019) payed  a courtesy call to Vice-Chancellor Prof Stanley Waudo.The students who are on the Spring school students exchange program choose MKU because of the vibrant relationship between the 2 universities over the last 4 years , in 2018 the University hosted a team of 8 students and 2 members of staff on the same program.This year is hosting 4 students and 1 staff on the program.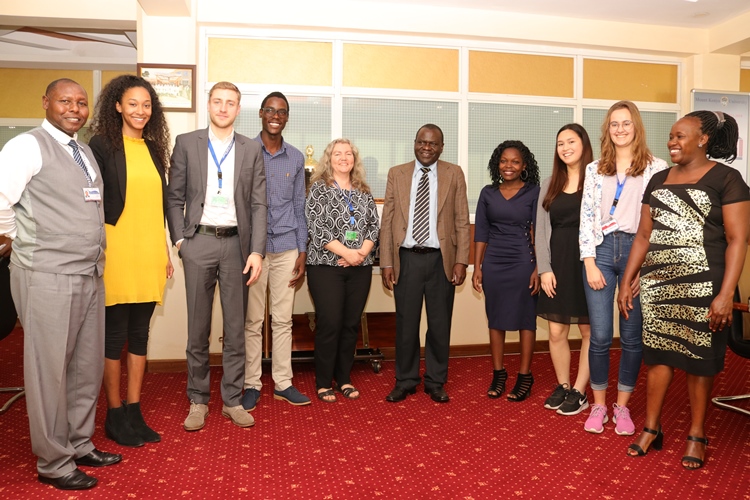 During the program, the students are under the school of Business and Economics where they are interacting and learning from MKU students and lectures as they attend lessons together.The program lasts for 3 weeks.
MKU and BRSU partnership was initiated by Prof. Richard Sikola of Bonn University who served as a guest speaker at MKU graduation ceremony in 2015. The BRSU /MKU partnership includes other areas such as Graduate Enterprise Academy (GEA), Collaborations for Entrepreneurial Universities (CEPU) and job-shadowing (mentoring of MKU foundation director and Grant writer.