DAAD 2019-2022 Scholarships
In 2018/2019, the German Academic Exchange Service, DAAD selected Mount Kenya University (MKU) to offer graduate Scholarships in the field of Master of Science Nursing (Medical Surgical Nursing) and Master of Public Health (Epidemiology & Disease Control).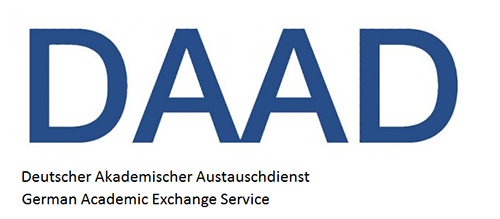 This followed a thorough vetting of applications by an independent international committee which shortlisted 15 proposals out of 88 submitted by various Universities and institutions in the Eastern African region.
The annual scholarships were awarded to students across the region over a four year period (2019-2022) and caters for:
1. Tuition fees
2. Research allowance
3. Monthly stipend
4. Travel allowance
5. Health insurance where applicable
6. Possibility of a study visit of up to 6 months to Germany within the period of the Scholarship
The first group of scholarship holders was admitted in 2019 and are now ready to proceed to the field for data collection having successfully completed their coursework and developed their research proposals. The cohort admitted in 2020 are developing their proposals.
These scholarships will go a long way in ensuring timely completion of students which is most of the times hampered by lack of funds. It will also enhance the commitment of the University to offer competitive quality postgraduate programmes. Dr. Samuel Karenga, Director, Graduate Studies said
The third cohort is expected in September 2021. This intake will have the highest number of students ever since the start of the scholarships. In addition to the 8 awarded scholarships for 2021, the eighteen reserve candidates were also awarded the scholarships bringing the total number of awarded scholarships to 26. In the past intake years, a reserve candidate would benefit for a scholarship if the awarded scholarship holder failed to take up the opportunity.
The scholarships beneficiaries are from Kenya, Tanzania, Rwanda, Uganda, Burundi & Ethiopia
"These scholarships have attracted very many applicants annually since 2019. As a matter of fact, Mount Kenya University beat other Universities in the number of applications received for this year's intake 2021, which is a testament of the quality graduate programmes offered. We hope to apply for more scholarships in other disciplines when a call for applications is made later this year" added Dr. Karenga
The proposal development team for the DAAD funding was led by the Director, Graduate Studies & Principal, College of Graduate Studies & Research. Prospective students are invited to apply for the scholarships once the call for the 2022 intake is made later this year.