How varsities can also help to keep the peace during elections
We are once again heading into a crucial phase of our elective politics. The political heat is already rising, thanks to the ongoing party primaries.
For any country, the countdown to elections is always an edgy period fraught with uncertainty, polarisation and the threat of violence.
Already, we have witnessed chaos perpetrated by rival political camps. Thankfully, these cases are isolated.
It's the wish of every peace-loving Kenyan that the political class and groups maintain harmony and exhibit tolerance in their campaigns.
As it is often said, Kenya is bigger than any of us and whatever we do, we must ensure that our nation remains not only intact, but also vibrant socially, economically and democratically.
MINIMAL DISRUPTION
For this to happen, the coming poll should cause minimal disruption to our normal daily lives.
Kenyans need not be persuaded on the importance of keeping peace during campaigns; when voting; and once the results are announced.
The ugly events of the post-2007 election violence are still painfully fresh in our minds. We had a taste of the extent to which anarchy can irreparably ruin a nation.
We are still recovering from the deep scars inflicted by that regrettable period of unspeakable quagmire.
With tough lessons learnt from those bitter experiences, everybody must play a role, however small, to ensure that Kenyans stay united through this politically-charged period.
PREACHING PEACE
Some of the institutions that can play a critical role in preaching peace, harmony and patriotism are the universities.
For obvious reasons, any university ought to represent the face of a country.
A university should stay true to its name, which is derived from the word universal, which means all-encompassing, non-discriminative and transcendental.
Thus, it is the onus of universities to propagate society's high ideals and actively fight ethnic-based and narrow-minded divisive politics as well as other ills inimical to the growth of the economy and expansion of democratic space.
EPITOME OF TOLERANCE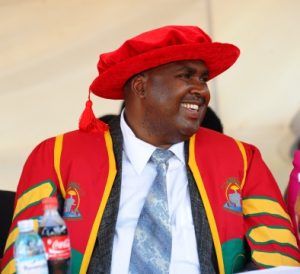 Universities are also strategically placed to be national unifiers because they admit students from diverse ethnic backgrounds.
Learners obtain admission to university, thanks to their academic performance and not on the basis of which region they come from, what political ideology they espouse or which tribe they belong to.
This makes university a melting pot for different cultures and traditions.
Therefore, they should be the epitome of tolerance, beacons of nationhood and the cornerstone of meritocracy.
Indeed, universities should be at the forefront in showcasing the fact that our ethnic diversity is our strength not our weakness.
These are the ideals the institutions have to aggressively pursue and preach not only in lecture halls, but also in forums that address the general public.
FOSTER PEACE
There is a need for institutions of higher learning to partner with government agencies and private entities to foster peace and unity among Kenyans, especially during elections.
Universities and scholars need to work with principals of political parties to discuss ways to minimise animosity.
This is important given that most chaos is fomented by rival political parties. Forums attended by key political players and discussions on peace are critical.
The university students should not be left behind in this grand project of nurturing nationhood.
They could be potent weapons against ethnicity and narrow understanding of politics if they energies are properly channelled.
WIDENED WORLDVIEW
Students do not place much premium on their ethnicity as their academic abilities and talents.
Their interactions with their colleagues from various regions have widened their worldview and made them quintessential Kenyan citizens.
They are, therefore, inclined to be ambassadors of peace and unity.
LESSER ROLE TO PLAY
This is not to say that other Kenyans have a lesser role to play. All of us should get involved in efforts to maintain peace as when chaos erupts, we all feel the pain of its dire consequences.
The mayhem does not discriminate on the basis of ethnicity or political affiliation. Businesses are ruined and order disrupted.
We are in it together! We must all join hands and make a call for peace. The 2007/08 chaos inflicted massive damage to the lives of millions of Kenyans.
Lives were lost and livelihoods wiped out. The damage to the economy was substantial and it took quite a while recover.
This is the road that we must never travel again.