MKU student wins 'Next Diva' contest
Ms. Emerance Bwiza is the winner of KIKAC music label's inaugural edition of 'The Next Diva-Indi Mbuto'. The contest, which had attracted a total of 211 musically gifted but 'underground' girls, is designed to give the winner an opportunity to make it in the male dominated industry.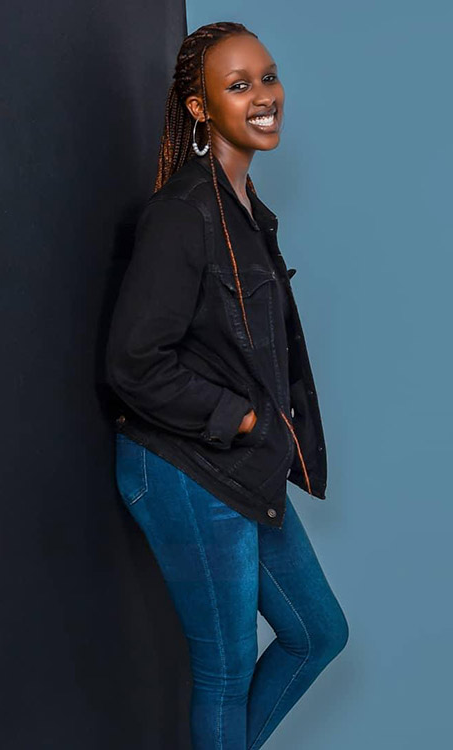 The competition ran from 2nd to 20th June, 2021.
The objective of the initiative is to identify, nurture, empower and accompany a talented but unknown female artistes on their journey to stardom, organizers said.
Ms. Bwiza, aged 21, from Nyamata, Bugesera District, was selected from 30 shortlisted girls.
The screening exercise was conducted by a panel of judges headed by Danny Vumbi, one of the artistes signed to the label.
To enter the virtual contest, one was required to register and submit a one-minute video via online platforms.
Ms. Bwiza, the first born in a family of four, attended Kigali Harvest School for her primary education, before going to Saint Joseph in Karongi District and Saint Aloys in Rwamagana District for her O-Level and A-level, respectively.
Later, she joined Mount Kenya University, where she's in her first year pursuing a bachelor's degree in Hospitality and Tourism Management.
"I couldn't believe it when I received a call last evening informing me that I had won," she told The New Times on Monday, June 21. "I can't explain how happy I am for the opportunity, I am ready to be the Diva."
She said she has been singing in her church choir and has never released or recorded any song of her own.
Asked if she was going to continue on the path of gospel music, Ms. Bwiza said she was likely to switch to secular music.
"I am ready to handle any pressures that come with that," she added.
During the competition she performed Alyn Sano's -None.
Ms. Bwiza urged other youths to be confident in themselves and not hesitate to try their luck whenever opportunities come around.
Jean Claude Uhujimfura, one of KIKAC Music Label owners, told The New Times that zeroing in on the winner was not an easy task.
Besides Danny Vumbi, Mico The Best is the other prominent artiste signed to the label, which is owned by Uhujimfura, Muhamed Kintu and Elijah Kalisimbi.