MKU donates Kshs. 500,000 towards diabetes management
A. Preliminaries
First of all allow me to convey the warm greetings from MKU fraternity to each one of you.
Allow me also to invite the MKU team that has joined me to this event to introduce themselves from where they are and mention their roles at MKU.
To Dr. Nancy Ngugi, thank you for the invitation and congratulations for the center's initiative.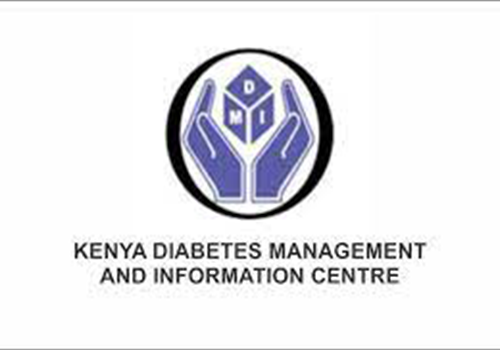 B. Sustainable Development Goal 3: Good Health and Well-being
Ladies and Gentlemen, I wish to refer to the Sustainable Development Goals (SDGs) 2030 where the SDG No. 3 is on Good Health and Well-being.
Therefore, I appreciate Kenya Diabetes Management and Information Centre for the noble initiative of creating awareness and managing diabetic conditions among children and people suffering from Diabetes. I encourage you to continue engaging policy-makers to ensure that all people with diabetes have access to the care and support they need. As a university we are open in continuing with this engagement through teaching, research and community engagement.
As MKU continues to invest in research and innovations, I challenge the researchers to support research in management of Diabetes to impact the communities positively.
Through the university sports department, we are also ready to participate in diabetes awareness walks alongside other sporting events that can help as interventions.
In the same breath, allow me to congratulate all the beneficiaries as I also welcome you the young beneficiaries to MKU for your studies once you are through with your high school education. I wish you all the best in your endeavours in school and may the sky be your lower limit.
C. MKU as a Health Sciences Hub as well as SDG 10 Hub on Reduced Inequalities
MKU has a 3-tier mandate of teaching, research and community outreach and has 13 schools including the College of Health Sciences that hosts the Medical School, School of Nursing, School of Pharmacy, School of Public Health and School of Clinical Medicine. Through the College of health sciences, MKU is strategically placed to produce the finest health care professionals to serve the nation and the global labour market.
Ladies and Gentlemen, allow me to share the fact that, the aforementioned initiatives have led to MKU's award by the United Nations Academic Initiative an opportunity to serve as the SDG10 on Reduced Inequalities Hub for a renewable period of 3 years, which commenced in June 2021 and ending in May 2024.
With regard to health and well being support, MKU has signed several MoUs with various health institutions within the country and beyond. These include, the Thika Level 5 Hospital, Mathare Hospital, Machakos Level 5 Hospital, Makerere College of Health Sciences and many others. In the same way, there are a number of research initiatives on health that have been supported by the university in the recent past as well as community outreach mission, where the university holds medical camps to promote affordable treatment and disease prevention.
Indeed, medical checkups, empower people to make decisions that reduce risks of ill-health. The University supports regular medical camps to focus on lifestyle diseases awareness and screening to enhance the health of communities. Other activities include health – related conferences, visits and sponsorships to Special Schools, support to the persons enabled differently (who are also referred to as Persons Living With Disabilities) as well as sponsorship and involvement of our staff in research initiatives on human health.
Therefore, I do urge the MKU team to work with the KENYA DIABETES MANAGEMENT & INFORMATION CENTRE, and develop a working strategy to ensure that what has brought us here this morning becomes a lasting engagement, provided we at the headship of the institutions do receive feedback on the ongoing activities at least twice per year.
 D. Conclusion
Ladies and Gentlemen, as I conclude, I once again do appreciate the invitation by KENYA DIABETES MANAGEMENT & INFORMATION CENTRE to this occasion. My request to the Centre, let us extend this support to many other persons out there that so much need it.
If need be, we could work closely with the County Governments to ensure we reach out to more persons at different parts of this country.
To all of us, let us continue to advocate for peace and healthy lifes as we serve our nation, Kenya.
Last but not least, on behalf of the university Board of Directors, University Council and university management, staff and students, I wish to present our humble support to the centre that will go a long way to touch lives of these and other children in a way that will help to manage diabetes.
Thank you all for your audience.
Prof. Deogratius Jaganyi,
Vice-Chancellor