MKU Represented in Tailloires Network Meeting In New York City
The Tailloires Network of Universities International Assembly was held in New York City on 2nd and 3rd December, 2019. Mount Kenya University was represented by Madam Jane Nyutu who presented a paper entitled "Mount Kenya University Community Engagement under Carnegie Classification and the Potential Value of the Classification to Mount Kenya University".
One main aim of the assembly was to discuss the modalities of embracing the Carnegie Community Outreach Framework with the Tailloires Network of Universities. MKU will be effecting the Carnegie Community Framework with Universities effective 2020.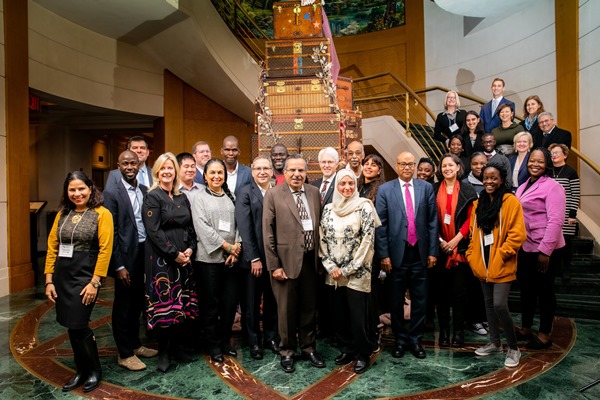 Among the counties that were represented in the New York City Assembly were represented were Australia, Burkina Faso, Cameroon, Canada, Egypt, Ethiopia, Ireland, Mexico, Pakistan, Rwanda, Saudi Arabia, South Africa, Sudan, Uganda, United States, and Zimbabwe and Kenya.
For more information about Talloires Network of Universities and about the Assembly kindly read the  Talloires Network Newsletter, December 2019 Here,  https://talloiresnetwork.tufts.edu/blog/news/2019/12/10/talloires-network-assembly/