MKU SIGNS AN MoU WITH NINGXIA NORMAL UNIVERSITY OF CHINA (NNU)
Ningxia Normal University's Vice-Chancellor, Prof. Li Xing, signed an MoU with MKU on Monday 2nd April 2018 (Easter Monday).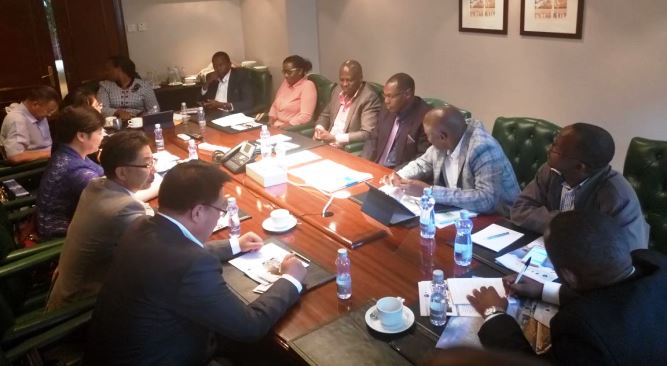 Ningxia Normal University as the name implies (due to the word "Normal" which means "teaching") is a university with broad areas of teaching and especially training of teachers.  The initial areas of collaboration shall include the school of education as well as the languages areas across the board.  MKU's delegation during the signing ceremony was headed by The Council Vice-Chairman, Dr. Vincent Gaitho.
The MoU signing ceremony which took place at the Norfolk Hotel in Nairobi was also graced by the Mayor of Ningxia City, Deputy Vice-Chancellor Dr. Evans Mwiti among other dignitaries.